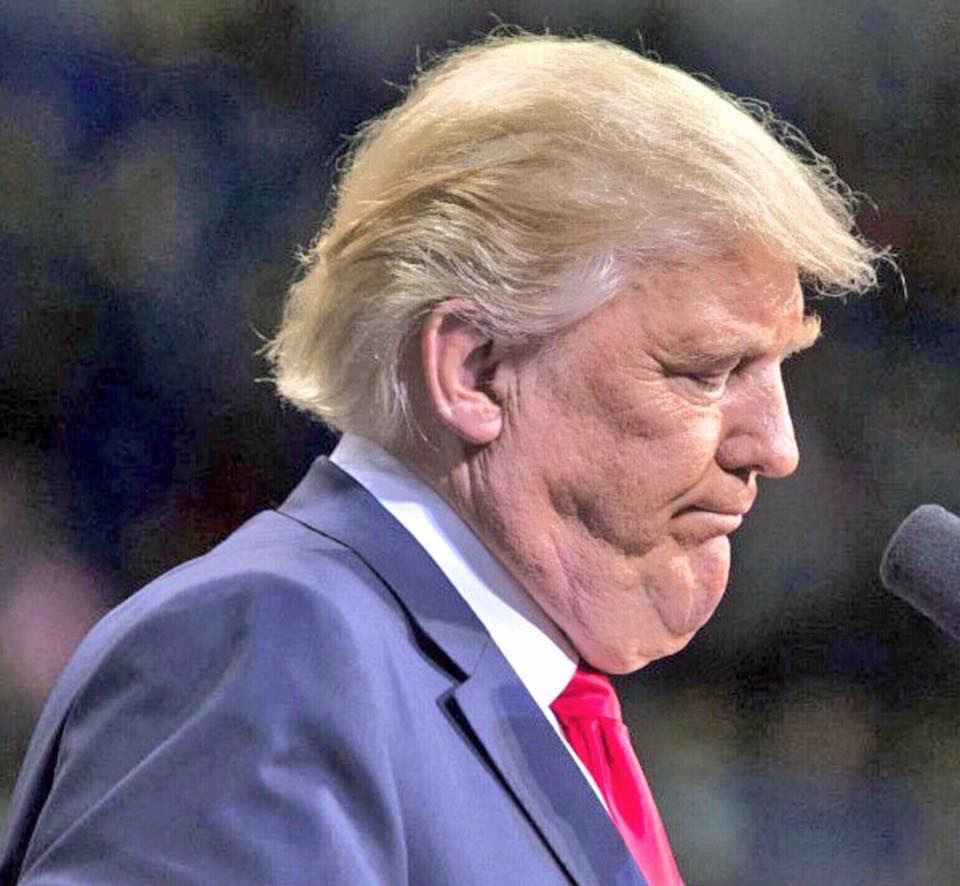 Yes. Bribing companies to stay here does indeed set a bad precedent.
But Trumpet didn't invent the approach, though. Actually, Jay Inslee and Patty Murray spearheaded that magnificent effort right here in good ol' Warshington state, with Boeing.
You recall the big fight a few years ago, that centered around the Boeing Machinists pensions.   GovJay and Perky Patty guilted the workers into voting to scrap their pensions – they focused a truly tremendous media and political push against the Machinists Union Local to take Boeing's offer.   The way they played it, NO ONE has pensions anymore and the IAM members were a bunch of greedy, overpaid, [11 letter word, Richard Nixon's favorite expletive deleted, ending in 'er'], who were holding Warshington state's sacred jobs hostage all for their own greedy, evil purposes.
No one has pensions any more (except of course, Perky Pat and GovJay)!
The Local Union voted the contract offer down rather handily, by about a 2-1 margin.
Enter the Machinists International Union. They came to the rescue to help Pat and Jay and their buddies at Boeing. Through some back-door buggery, they over-rode the Local's authority (and censured the impertinent Local Union leaders) and ordered a new contract vote held.
The sneaky little buggers set the new election for about a week after Christmas when no one was around!   Wasn't that serendipitous!
Voila! The contract was approved in a squeaker election and Boeing prevailed. Bye, bye pensions.  http://billmoyers.com/2014/01/13/a-farewell-to-retirement-security/
But wait, there's more.
To sweeten the whole package and insure that Boeing didn't cut jobs, Perky Pat and GovJay gave Boeing some $9 billion in tax incentives! Not only would that insure that Boeing wouldn't cut jobs, but the deal was also advertised as creating some 50,0000 new jobs for Warshington state!
What a glorious victory for us all!!!
Cut to the chase:   Boeing lied. They still axed over 4,000 jobs in Warshington.   And the $9 billion bribe still stands.   Ain't that simply wonderful for Boeing?  https://news.vice.com/article/boeing-to-cut-4000-jobs-in-washington-state-despite-tax-breaks
Good going GovJay and Perky Patty! What a magnificent victory that was! Thank God we've got imaginative, forward-looking politicians like them! Making Warshington grate agin!
Looking at this, it's hard for me to decide if Perky Pat and GovJay are stupid as dirt or simply on Boeing's payroll. I tend to favor the latter explanation, though.
Now that Trumpet has adopted their approach, I'm sure we're going to see a renaissance of corporate bribery based on threats to offshore jobs.
Damn good!