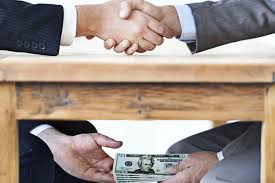 I don't think looking at the Public Disclosure Commission campaign donations really tells the true story or who bought what politician. There are a lot of other, better ways to buy influence that are completely off the books and largely untraceable.
How about the classic job offer? The politician serves their term then, surprise! Lands a wonderful job with one of the companies they regulated (or visa versa).   With the federal government this happens so frequently it's a cliché. Ajit Pai, for example. The military industrial complex is rife with examples. The fabled revolving door.
Does the promise of a job affect their votes or policy decisions in any way? Of course not! Ajit Pai is repealing Net Neutrality out of concern for consumers, of course. The fact that he used to work for Verizon (and will likely work there again, soon) has nothing at all to do with it.
I find it hard to believe the same exact dynamic isn't played out here in local politics – albeit on a smaller, less grandiose scale. What's Marilyn Strickland got lined up, post Mayor? Or how about her relatives? The "payment" doesn't necessarily have to go in a straight line to the politician. Jobs for relatives are commonplace and just as useful if you want to bend a politician to your viewpoint.